Hackfest Soldering Village 2019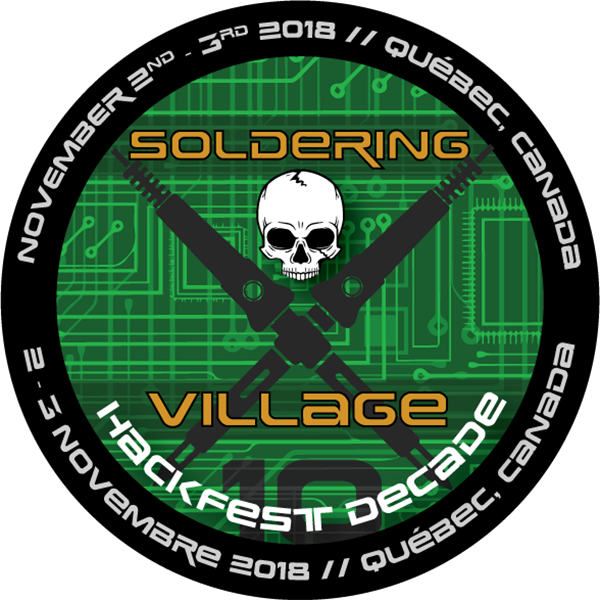 What is Hackfest Soldering Village ?
The soldering village is an activity where HackFest participants will be able to compete for various soldering challenges, provided free of charge by the village organization. The village will be equipped with several soldering stations and with all the tools and consumables required to accomplish the proposed challenges. The village is meant to be collaborative, you can experiment on your own, but people with advanced skills are strongly encouraged to help beginners.
The following activities are offered by the soldering village
Details TBA
How to participate ?
No registration is required. First come, first served for the during the workshop time frame. The seats are limited.