Hackfest Soldering Village 2018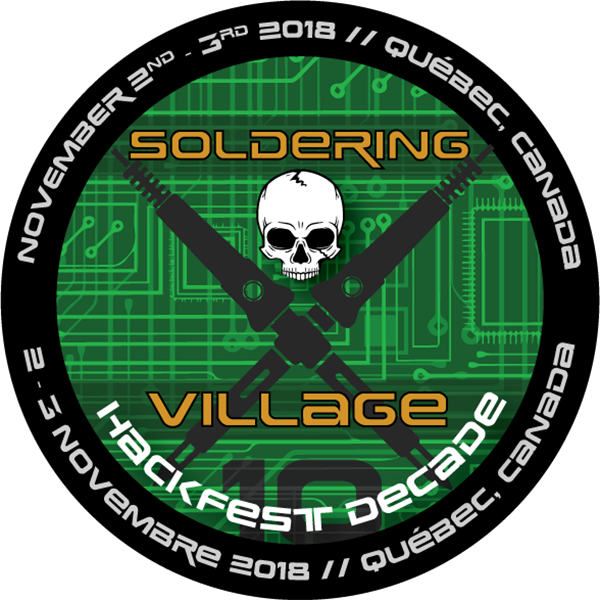 What is Hackfest Soldering Village ?
The soldering village is an activity where HackFest participants will be able to compete for various soldering challenges, provided free of charge by the village organization. The village will be equipped with several soldering stations and with all the tools and consumables required to accomplish the proposed challenges. The village is meant to be collaborative, you can experiment on your own, but people with advanced skills are strongly encouraged to help beginners.
The following activities are offered by the soldering village
The soldering village will offer 4 levels of challenges for free:
Level 1 (introduction): 12 THC component to solder (takes 10 to 15 minutes)
Level 2 (intermediate): TBA, waiting for confirmation.
mLevel 3 (expert): 20 SMD component to solder, 12 SMD micro-solder (takes 45 min to 1h)
Level 4 (master): 48 SMD component to solder, 40 SMD micro-solder (takes 1h to 1h15)
Participating attendees who wish to compete can be timed to establish the "best soldering time billboard". Participants must complete challenges in order of difficulty to avoid wasting kits.
Workshop
In addition to the equipment that will be provided to participants to accomplish the soldering challenges, the village will offer two sessions (workshop) titled "introduction to soldering". During these times, the soldering equipment and seating will be reserved for people who want to become familiar with soldering in a step-by-step session. These sessions will take place in the village itself. No registration required, seating is limited, first come, first served. Schedule to be announced.
#BadgeLife
In order to import the #BadgeLife and #SAO (Shity Add-Ons) culture in Québec, which is gaining in popularity at major's American conventions, the soldering village will reserve a secure location, in the form of a display, so those who wish can display their arsenal of rare electronic badge. Bring us your rarest badges, they will be numbered and displayed for the public's view. You can reclaim your badge, after the event on Sunday morning between 09:00 and 12:00.
It is not necessary, but not forbidden, to bring your own equipment and / or external projects on which you wish to work.
Rules
It is forbidden to bring any liquid (including water bottles) and food to the tables where the soldering equipment is located.
Village offer by
Martin Lebel
How to participate ?
No registration is required. First come, first served for the during the workshop time frame. The seats are limited.
Call for Volunteers
If you are interested in giving us some time or if you think you can bring an additional value to this village. Feel free to email us at [email protected]
Partenaires du village
Les activités du village de soudure sont rendues possible grâce aux partenaires ci-dessous, qui ont généreusement contribué à équiper le village ainsi qu'à fournir une multitude de prix de présence.
N'hésitez pas à visiter la table d'accueil du village pour obtenir les gratuités fournies par ces partenaires (les quantités sont limitées).
Tindie
Merci à Tindie.com pour avoir généreusement fournit les challenges pour débutants du village de soudure. L'équipe de Tindie.com met tout en oeuvre pour propulser le travail des "makers" indépendant via la boutique en ligne Tindie.com
MG Chemicals

Un énorme remerciement va à MG Chemicals pour avoir fourni tous les "consommables" qui seront utilisés au village de soudure. MG Chemicals est un fabricant canadien de fil à souder, pâte de flux, nettoyant à flux, tresse à dessouder et plusieurs autres items de qualité qui se retrouvent sur les tablettes de nos détaillants spécialisés en électronique à Québec et à Montréal.
NooElec

Merci à NooElec pour avoir commandité les tapis de soudure en silicone qui seront utiliser au village de soudure. Ils ont même ajouté quelques extras très intéressants dans la boite qu'ils nous ont envoyée. Passez vous inscrire à un challenge de soudure pour avoir accès à un prix de présence et vous gagnerez peut-être un des produits manufacturés par Nooelec.
No Starch Press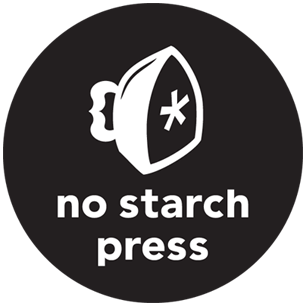 | | | |
| --- | --- | --- |
| No Starch Press a généreusement offert 20 chèques cadeaux à être offert en prix de présences aux participants du village de soudure ainsi qu'une dizaine de livres tel que POC |   | GTFO vol1 et vol2, Hardware Hacker, Hacking (2nd Edition). Vous pouvez vous procurer les ouvrages de No Starch Press directement sur le site web http://www.nostarch.com ou sur Amazon.ca. |
GreatScott Gadgets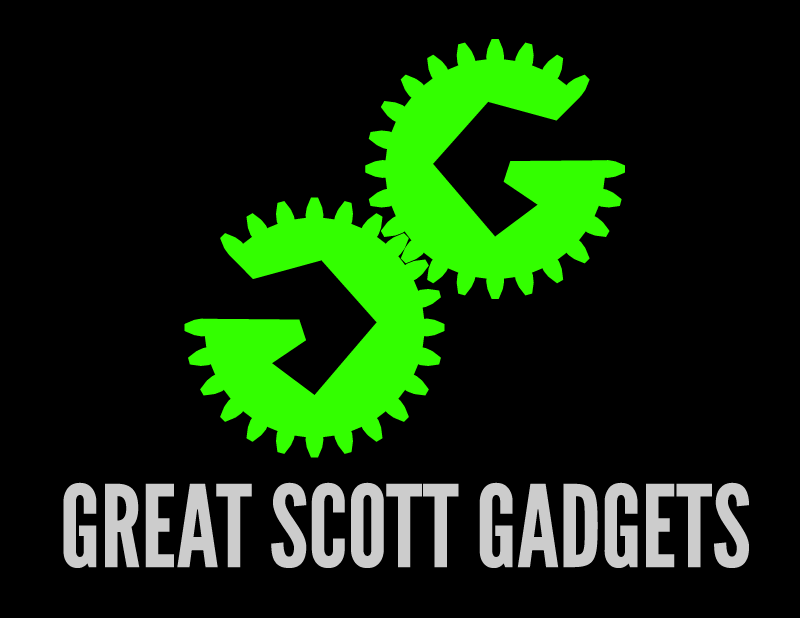 https://greatscottgadgets.com/
Nous remercions GREAT SCOTT GADGETS pour leur contribution au village de soudure en ayant fournis un prix de présence à faire tirer parmi les participants. GREAT SCOTT GADGETS est fabriquant des produits tels que le HackRF One, le Ubertooth One, le Yard Stick One et le Throwing Star LAN Tap. Ce dernier sera disponible sous forme d'atelier (workshop) dans le village de soudure. Consulter l'horaire à l'entrée du village.