ANSWER the CALL FOR SPONSORS 2018
If you are interested in being a partner for Hackfest 'Decade' 2018 please contact us at: [email protected]
Hackfest is …
Hackfest is the largest IT security and hacking conference in Canada and a unique bilingual event (French and English) where a social and friendly crowd of over 900 people are expected this year.
WHAT MAKES HACKFEST SO UNIQUE ?
The wide range of topics, the large number of speakers, but also the participants and the ease of discussion. Among the participants, we find young professionals, students and enthusiasts as well as influencers and managers of both the public and the private sectors of Quebec and neighboring provinces.
Hackfest advantages
Best rates for partnership by participants
The majority of the Quebec'S InfoSec influencers are on site from both the private and public sectors
Flexible Partnerships
Easily approchable audience
Meeting with business partners from across the province of Quebec and Ontario
Sponsors 2018
Gold / Silver / Trainings / Party / Happy Hour / Bags / Lanyard / Visibility / Coffee / Légal / Restaurant
Organisations
L'Association de la sécurité de l'information du Québec est un organisme sans but lucratif fondé en 1983. L'Association fonctionne sur la base du bénévolat. Ainsi, depuis la vingtaine de membres réunis en 1983, nous dénombrons aujourd'hui parmi nos rangs plus de 250 membres. Elle est administrée bénévolement par un conseil d'administration.
Nos objectifs
Regrouper les personnes pour qui la sécurité de l'information représente un intérêt.
Favoriser les échanges et les communications entre nos membres.
Contribuer à la formation de nos membres.
Promouvoir et faciliter l'application de mesures de sécurité dans les systèmes d'information.
Encourager la recherche et la réflexion en matière de sécurité de l'information.
Intervenir sur la scène publique en matière d'éthique et d'enjeux sociaux.
Établir des liens avec les associations similaires au Canada et dans d'autres pays.
LEGAL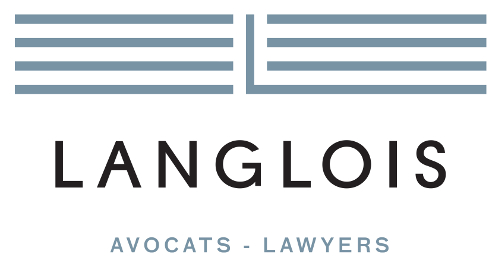 Langlois avocats est l'un des plus importants cabinets d'affaires de la province. Avec plus de 140 professionnels pratiquant dans les grandes régions de Montréal, de Québec et de Lévis. Ensemble, nous offrons une gamme complète de services juridiques de pointe dans des secteurs variés tels que le droit de la construction, l'énergie et l'environnement, les sciences de la vie, les technologies de l'information et des communications (TIC), la gouvernance et l'éthique, le litige civil et commercial, le droit du travail et de l'emploi, le droit immobilier, et le droit des affaires. Enfin, le cabinet figure au deuxième rang des meilleurs cabinets d'avocats québécois selon le classement de la revue Canadian Lawyer.
Restaurant