ANSWER the CALL FOR SPONSORS 2017
If you are interested in being a partner for Hackfest 'Infinity Edition' 2017 please contact us at: [email protected]
Hackfest is …
Hackfest is the largest IT security and hacking conference in Canada and a unique bilingual event (French and English) where a social and friendly crowd of over 900 people are expected this year.
What makes Hackfest so unique ?
The wide range of topics, the large number of speakers, but also the participants and the ease of discussion. Among the participants, we find young professionals, students and enthusiasts as well as influencers and managers of both the public and the private sectors of Quebec and neighboring provinces.
Hackfest advantages
Best rates for partnership by participants
The majority of the Quebec'S InfoSec influencers are on site from both the private and public sectors
Flexible Partnerships
Easily approchable audience
Meeting with business partners from across the province of Quebec and Ontario
Sponsors 2017
Gold / Silver / Happy Hour / Bags / Lanyard / Coffee / Restaurant
GOLD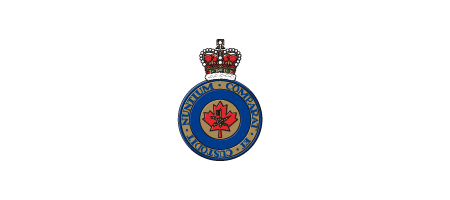 Communications Security Establishment (CSE) specializes in acquiring, analysing and protecting information and employs an elite workforce committed to the safety and security of Canada and Canadians.
What we do:
We collect foreign signals intelligence.
We help protect the Government of Canada's electronic networks.
We work with the very latest technology to develop and apply innovative solutions to all kinds of challenges.
One of the National Capital Region's Top Employers for 2013 and 2014, CSE offers exciting career opportunities, in a stimulating environment requiring the most advanced technology.
Can you keep a secret? If so, CSE wants to meet you!

Fondée en 2009, EGYDE est une firme unique au Québec qui se démarque par son modèle d'affaires et sa vision innovante en cybersécurité. Aujourd'hui, elle compte sur une équipe de plusieurs de spécialistes dans la grande région de Montréal et de Québec afin de répondre à la demande grandissante de sa clientèle. Ayant servi et accompagné au fil des années plusieurs organisations publiques et privées, il est clair que l'expertise d'EGYDE est indéniable ! Se concentrant uniquement sur la cybersécurité et ses enjeux actuels, elle offre depuis plus de 8 ans des services de pointe à ses clients dont notamment des services gérés en cybersécurité, des tests de sécurité, de la surveillance, de la réponse aux incidents et de l'optimisation de solutions spécialisées.
SILVER Gardien Virtuel connaît actuellement la période de croissance la plus importante de son histoire. Plusieurs postes reliés à la sécurité de l'information sont disponibles et nous sommes donc à la recherche de talents dynamiques, débrouillards et passionnés de sécurité.
Gardien Virtuel, en affaires depuis 2003, offre des service conseils stratégiques en sécurité. Nos spécialistes effectuent des audits de sécurité, des enquêtes informatiques, de la surveillance de réseaux et beaucoup plus. Si vous pensez avoir ce qu'il faut pour nous aider à protéger l'information de nos clients de tous types de menaces informatiques, nous voulons vous parler! Apportez votre CV au kiosque de Gardien Virtuel du Hackfest ou envoyez-le directement au [email protected].
Happy Hour
Desjardins Group is the largest cooperative financial group in Canada, and one of the largest employers in the country. It offers a full range of financial products and services and is home to a wealth of expertise in property and casualty insurance, life and health insurance, wealth management, services for businesses of all sizes, securities brokerage, asset management, venture capital, and secure, leading-edge virtual access methods.
BAGS

30 years of information security innovation
For three decades, we have been pushing the limits of innovation in information security, having made it our central focus. Our product and service offering constitutes OKIOK's distinctive strength on a global scale and allows us to address the entirety of an organization's security governance and information protection needs. Secure file transfer and identity governance products, targeted and value-added professional services, as well as custom security solutions leverage our specialists' skills and expertise, allowing us to deliver nothing short of excellence.
Being at the cutting edge is at the heart of our DNA since our inception, whether it's in terms of developing new products, exploring new techniques or constantly renewing our skills. Our unique approach has also led us to export our know-how by evolving our methodologies in a structured and standardized manner, thus enabling our international partners to offer our penetration testing and our identity and access compliance services in their markets.
The extensive experience and creativity of our experts, as well as our mastery of industry best practices, make us your best ally in meeting your current and future business challenges in a secure manner and in addressing your compliance challenges relating to the various laws and regulations in effect.
Known as a global pioneer, OKIOK has been on a roll for thirty years…and doesn't plan on stopping anytime soon.
Merci beaucoup pour ta collaboration et bonne après-midi!
LANYARD

Sekcore Inc. offre une combinaison de services, d'outils et d'enseignement en matière de sécurité informatique. À partir d'une approche stratégique, Sekcore assiste les entreprises à protéger leur propriété intellectuelle ainsi que leurs biens face aux attaques électroniques.
COFFEE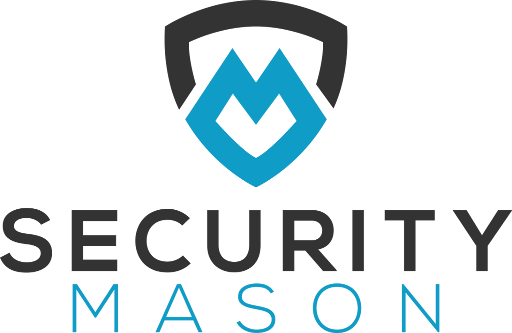 Restaurant