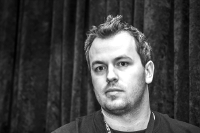 Patrick R. Mathieu
patrick.mathieu @ hackfest.ca
LinkedIn
Twitter
Patrick is co-founder of Hackfest.ca and has been involved in computer security and hacking for more than 20 years. He is currently employed as pentester and lead purple-team and he's specialized in application security. Patrick holds a Bacc. and DEC in computer science and he has always been active in the community and in the security events.

Vincent B. Tremblay
vn+hfwebsite @ hackfest.ca
Vincent gravite dans l'univers et la communauté de sécurité informatique depuis près de 15 ans et l'expérience lui amène cette piqûre voulant instaurer le gros bon sens en matière de [sécurité] TI. Ayant un DEC en technique informatique de réseau, il s'implique notamment dans les Hacking games et travaille en tant qu'administrateur de systèmes.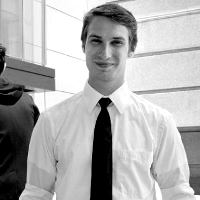 Pier-Luc Maltais
Twitter
LinkedIn
Recently graduated from Laval University in computer science and newcomer to the world of security, Pier-Luc Maltais is currently a consultant in computer security at the Centre Opérationnel de Sécurité Informatique Gouvernemental (COSIG). Pier-Luc is interested in web, fuzzing and felines (meow). It is with enthusiasm that he joins the Hackfest Crew to assist in various aspects of the organization.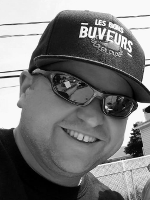 Bruno Ouellet
bruno @ hackfest.ca
Bruno travaille dans le domaine de l'informatique judiciaire pour un organisme gouvernemental depuis plus de 15 ans. Il détient un DEC en informatique de gestion, un certificat en cyberenquête et bientôt en cyberfraude. Il s'intéresse donc au vaste domaine du forensic et du eDiscovery, mais aussi au scripting et à la sécurité informatique en général.

The Sentinel
The Sentinel is the entity which follow us in every of our activities. She has been named based on the look of the machine in The Matrix, but more precisely to thanks the organizers of the old edition of the Hackfest who we're sponsored by the organization named C.E.N.T.I.N.E.L. of Université Laval of Quebec City.