Giving Laptops a Second Life for Ukrainian Students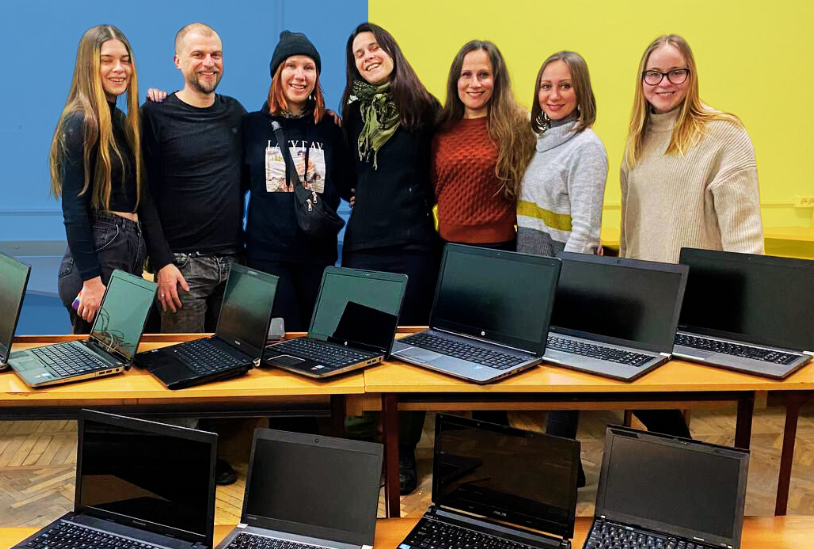 Join us in a warm and supportive initiative at Hackfest! Presenting our special "TechUnity" booth, we invite all participants and companies to contribute to a cause that transcends digital and physical borders.
The invasion of Ukraine has not only displaced millions of people, but has also created a major obstacle to the education of students who, as a result of their migration, no longer have access to their computers. Our aim with TechUnity is to collect, reformat and send laptops to Ukrainian students in need, enabling them to continue their studies and stay connected in these difficult times.
* Computers weighing over 2.5 kg will be sent to Ukrainian migrants in Quebec.
How can you help?
Donate a Laptop

Bring your used or unused laptops, which we'll reformat and prepare for a new user in Ukraine.

Message of Support

Record a warm and encouraging message for the next computer user, adding a personal touch and friendly face to your donation.

Participate in the Contest

Enter our donation contest, where individuals and companies can compete in generosity for a worthy cause. Who will donate the most laptops?

Contribute financially

If you don't have a laptop to donate, financial contributions to help cover logistical and repair costs (chargers, ssd disks) are also welcome.
We are working with various NPOs who will assist us with the logistics of shipping and repairing the laptops, ensuring that they arrive in Ukraine ready to be used and enjoyed.