ANSWER the CALL FOR SPONSORS 2019
Sponsors 2019
Gold / Party / CTF / Conference Rooms / Happy Hour / Opening Night / Bags / Lanyard / Festif / Coffee / Légal / Restaurant / Hoster
GOLD

The CyberSwat Group specializes in cybersecurity. We exist to ensure Quebec businesses remain a going concern. CyberSwat protects your most critical data. As the first Quebec provider of cyber-risk assessment services that adapts to the needs of insurers, CyberSwat also offers numerous other products and services packaged for larges, small and medium-sized businesses (SMBs).
Excellence is our priority. Transparency is our main concern with clients, partners and consultants. To minimise cost, we help clients stabilize the implementation of cybersecurity measures.

Where others tell you it's impossible, at KPMG-EGYDE we'll tell you to go for it. Let's do this!   KPMG-EGYDE is a unique firm in Quebec that stands out across the country for its innovative business model, forward-thinking vision and integrated approach to supporting public and private organizations from operations to strategy. 
Making cybersecurity its cornerstone, KPMG-EGYDE offers industry-leading services to clients such as managed services, intrusion testing, incident response, SOC, specialized solution optimization and more! Our expertise is undeniable.
Our desire is to offer cutting-edge service through the best teams using industry best practices. We call on a group of specialists across the country to meet our clients' growing demand. A proud Hackfest partner for the third consecutive year, we're continuously expanding and always looking for new talent to join our ranks. The perfect balance between challenges, passion and teamwork, in addition to offering exceptional working conditions and top-flight colleagues. Come and see us at our booth on November 1 and 2, 2019!

NETsatori, which includes two divisions specializing in professional services and managed services, deploys stronger and more secure networks in heterogeneous environments, providing organizations with secure, anytime, anywhere access to their data, whether they reside on their servers or in the cloud.
Thanks to its privileged business relationships with leading specialized companies, NETsatori allows you to benefit from a wide selection of advanced network services and solutions with all the resilience, security and reliability your organization needs.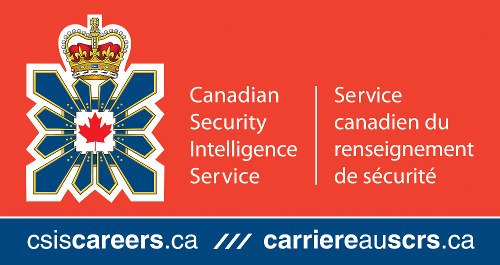 Canadian Security Intelligence Service (CSIS) is at the forefront of Canada's national security establishment, employing some of the country's most intelligent and capable men and women. The Service's role is to investigate threats, analyze information and produce intelligence. It then reports to, and advises, the Government of Canada to protect the country and its citizens. Key threats include terrorism, the proliferation of weapons of mass destruction, espionage, foreign interference and cyber-tampering affecting critical infrastructure. CSIS programs are proactive and pre-emptive.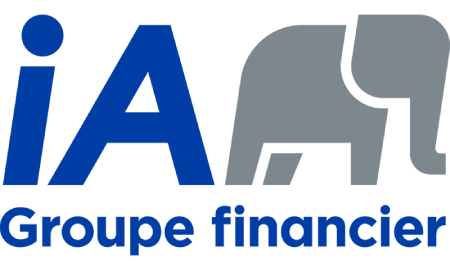 iA Groupe financier est un groupement de sociétés d'assurance et de gestion de patrimoine des plus importants au Canada. Il mène aussi ses activités aux États-Unis. Fondée en 1892, l'entreprise figure au nombre des grandes sociétés publiques au pays. Au Canada, iA Groupe financier exerce ses activités dans quatre grands secteurs : l'Assurance individuelle et la Gestion de patrimoine individuel, qui répondent aux besoins des particuliers; et l'Assurance collective et l'Épargne et retraite collectives, qui s'adressent aux besoins des groupes et des entreprises. Un cinquième secteur d'activité est constitué des Affaires américaines. La mission de l'entreprise est d'assurer le bien-être financier de ses clients en leur offrant des protections personnelles et des solutions d'investissement qui les aideront à atteindre leurs objectifs de vie.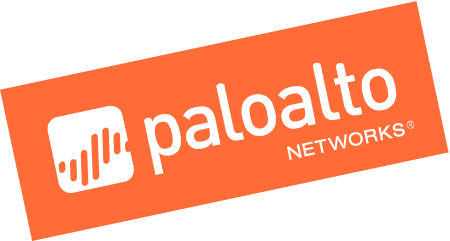 Palo Alto Networks, the global cybersecurity leader, is shaping the cloud-centric future with technology that is transforming the way people and organizations operate. Our mission is to be the cybersecurity partner of choice, protecting our digital way of life. We help address the world's greatest security challenges with continuous innovation that seizes the latest breakthroughs in artificial intelligence, analytics, automation, and orchestration. By delivering an integrated platform and empowering a growing ecosystem of partners, we are at the forefront of protecting tens of thousands of organizations across clouds, networks, and mobile devices. Our vision is a world where each day is safer and more secure than the one before.
For more information, visit www.paloaltonetworks.com)
Security is an ecosystem of people, processes and technologies working together to provide better visibility and guide better security decisions. TELUS helps organizations build their security ecosystem to identify and respond to threats, and restore them back to normal operations. We have years of experience securing our own employees, our national network, and our customers across Canada. We leverage that experience to help customers achieve their desired security outcomes

Security Compass is a software security company that offers professional advisory services, training, and SD Elements, a first-of-its-kind policy to procedure platform. We help to eliminate security vulnerabilities in mission-critical applications, so that regulatory and compliance standards are easily met. At Security Compass, we believe in a world where people can trust technology. It is our mission to help customers manage cybersecurity risk, without slowing down their business. As a trusted information security partner, organizations can align application security with their business goals to build better, more secure software.
https://www.securitycompass.com/

In Fidem est spécialisée en gestion de la sécurité de l'information. Notre approche consiste à considérer la cybersécurité comme un levier de transformation des organisations et non comme un frein à l'innovation.
Pour cela, nous nous assurons que la cybersécurité soit intégrée avec vision et stratégie. Qu'elle soit aussi agile que les menaces qui l'entourent et aussi ambitieuse que la croissance que nos clients recherchent.
Notre expertise :
Gouvernance et stratégie de sécurité d'entreprise
Gestion des risques et de la conformité
Sécurité offensive
Sécurité des systèmes informatiques
Sécurité infonuagique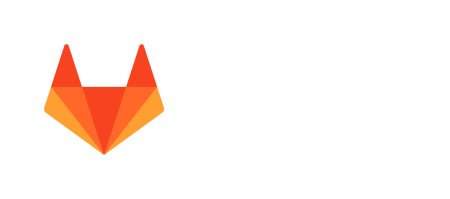 Festif - Drinks are on them ! Party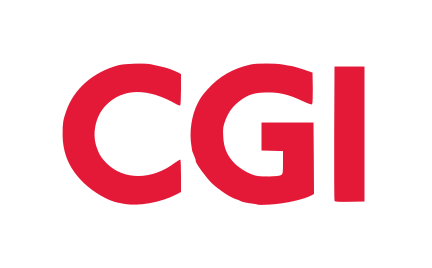 Fondée à Québec en 1976
CGI est un chef de file des services en technologies de l'information et en gestion des processus d'affaires. Jouissant d'un rayonnement mondial, CGI est une entreprise indépendante, gérée au Québec. Berceau de l'entreprise, l'unité d'affaires de Québec occupe une place importante sur la scène régionale. Son équipe de professionnels et d'experts est riche en compétences et en expérience.
Parmi nos clients
Notre bilan en matière de qualité d'exécution de nos mandats témoigne de l'excellence de nos services. Parmi nos clients, nous comptons : les ministères et organismes du gouvernement du Québec et du Canada, les compagnies d'assurances et de services financiers de la région métropolitaine de Québec et des entreprises de calibre international, dont Bombardier, qui bénéficie de nos services à même nos bureaux.
http://www.cgi.com/fr/cgi-quebec
Happy Hour CTF
Students happy hour CTF - Registration URL TBA
CTF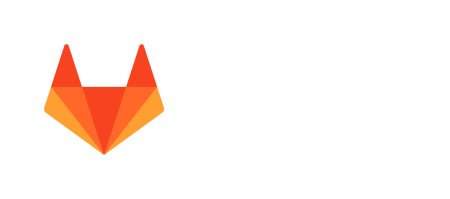 GitLab est une plateforme DevOps disponible sous la forme d'une application unique pour tous les étapes du cycle de vie des applications, permettant aux équipes du Produit, du Développement, de l'Assurance Qualité, et des Opérations de travailler de manière concurrente sur les mêmes projets. GitLab fournit à ces équipes un espace de travail unique, une seule interface utilisateur, et un seul modèle de permissions pour toutes les étapes du cycle DevOps, permettant de travailler sur un projet au sein d'une seule et même application, et réduisant considérablement les cycles de développement. Construit à partir de code source libre, GitLab bénéficie des apports et contributions de milliers de développeurs et de millions d'utilisateurs pour constamment délivrer de nouvelles innovations DevOps. Plus de 100 000 organisations, depuis les plus petites startups jusqu'aux plus grandes entreprises comme Jaguar Land Rover, NASDAQ, Dish Network et Comcast, font confiance à GitLab pour délivrer les meilleurs logiciels à de nouvelles vitesses.
Hackfest Opening Night
Nuance Communications, Inc. is the pioneer and leader in conversational AI innovations that bring intelligence to everyday work and life. The company delivers solutions that understand, analyze and respond to human language, amplifying human intelligence. With decades of domain and artificial intelligence expertise, Nuance works with thousands of organizations – in healthcare, telecommunications, automotive, financial services, retail, and more – to create stronger relationships and better experiences for their customers.
Nuance Communications is looking for talented security professionals to join our global security team in Canada, US and our other locations. Our innovations have changed the world –and we're just getting started. Come be part of it.
GoSecure est le premier et le seul fournisseur de services de cybersécurité à intégrer les terminaux, le réseau et la messagerie électronique à un service complet de détection et de réponse gérées dans le cloud. S'appuyant sur la plateforme CounterTack, les services de détection et réponse gérées (MDR) de GoSecure associent la visibilité, la détection, la prévention et la réponse à plusieurs vecteurs pour contrer les menaces les plus avancées. GoSecure fournit également une gamme complète de services de conseil se basant sur l'une des équipes de sécurité multidisciplinaires les plus importantes et les plus expérimentées de l'industrie. GoSecure vous protège aujourd'hui tout en vous aidant à comprendre vos risques pour une meilleure protection demain.
COFFEE

La Banque Nationale du Canada, avec ses filiales, est l'un des plus importants groupes financiers intégrés canadiens. Elle compte plus de 24 000 employés dans des fonctions à contenu élevé de savoir, et a été maintes fois primée pour ses qualités d'employeur et son engagement à l'égard de la diversité. Ses titres sont cotés à la Bourse de Toronto. Suivez ses activités sur bnc.ca ou par l'entremise de réseaux sociaux comme Facebook,  LinkedIn et Twitter.
Conference rooms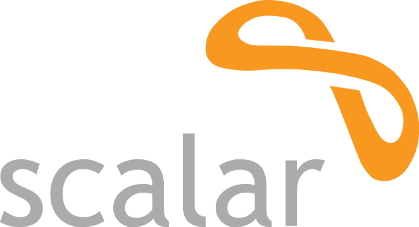 Scalar is Canada's leading IT solutions provider, focused on security, infrastructure, and cloud. Founded in 2004, Scalar is headquartered in Toronto, with offices in Montreal, Ottawa, London, Winnipeg, Calgary, Edmonton, and Vancouver. Scalar was recently named to CRN's 2017 Solution Provider 500 List and listed on the PROFIT 500 for the seventh year running. In addition, Scalar was deemed a major player in the IDC MarketScape for Canadian managed security service providers and ranked the #1 ICT security company on the 2014 -2017 editions of the Branham 300.
For further details, visit www.scalar.ca or follow Scalar on Twitter, @scalardecisions.
BAGS

At Coveo, we develop AI-powered search technologies to provide you what you need next on every interaction. Our platform is built on three pillars:  
A unified indexing technology that enables access to virtually every system of a given information ecosystem (Search, anyone?)
A Usage Analytics module that gathers behavioral data like clicks, journeys and purchases.
Proprietary machine learning algorithms that delivers relevant information and recommendations across every interaction.   To conquer the world with our tech, we made sure to embed its great functionalities within many leading business applications like Microsoft Dynamics, Salesforce, ServiceNow, Sitecore, Xero and more. 
Check us out at www.coveo.com
LANYARD

Sekcore is one of the world's leading-edge and innovative security firms. Whether you've got an immediate or longer-term strategic need, Sekcore delivers tactical solutions to security challenges, going well beyond industry standards. Our team of security experts works round the clock gathering information, evaluating new threats & implementing safety measures for in-house and customer use.
LEGAL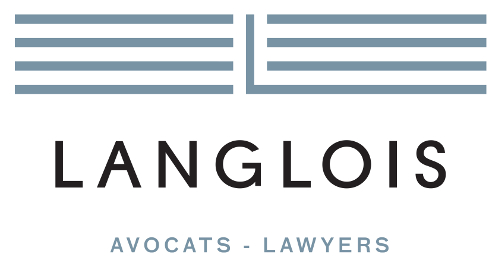 Langlois avocats est l'un des plus importants cabinets d'affaires de la province. Avec plus de 140 professionnels pratiquant dans les grandes régions de Montréal, de Québec et de Lévis. Ensemble, nous offrons une gamme complète de services juridiques de pointe dans des secteurs variés tels que le droit de la construction, l'énergie et l'environnement, les sciences de la vie, les technologies de l'information et des communications (TIC), la gouvernance et l'éthique, le litige civil et commercial, le droit du travail et de l'emploi, le droit immobilier, et le droit des affaires. Enfin, le cabinet figure au deuxième rang des meilleurs cabinets d'avocats québécois selon le classement de la revue Canadian Lawyer.
Restaurant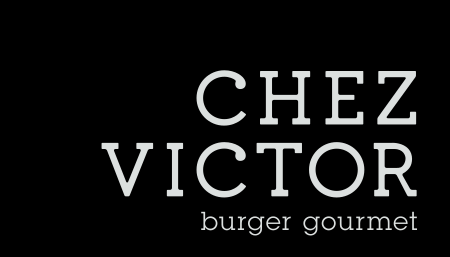 Hoster
Mantor est une organisation centré sur la sécurité informatique. Nous fournissons de la consultation, de l'infrastructure et du déveloplement d'application à des clients soucieux des enjeux de sécurité. Ultimement, notre objectif est d'intégrer la sécurité où c'est le plus rentable et efficient: au coeur de votre entreprise. http://www.Mantor.org