Sponsors 2017
Gold / Silver / Trainings / Party / Happy Hour / Bags / Lanyard / Visibility / Coffee / Légal / Restaurant
GOLD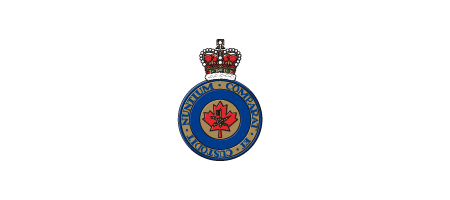 Communications Security Establishment (CSE) specializes in acquiring, analysing and protecting information and employs an elite workforce committed to the safety and security of Canada and Canadians.
What we do:
We collect foreign signals intelligence.
We help protect the Government of Canada's electronic networks.
We work with the very latest technology to develop and apply innovative solutions to all kinds of challenges.
One of the National Capital Region's Top Employers for 2013 and 2014, CSE offers exciting career opportunities, in a stimulating environment requiring the most advanced technology.
Can you keep a secret? If so, CSE wants to meet you!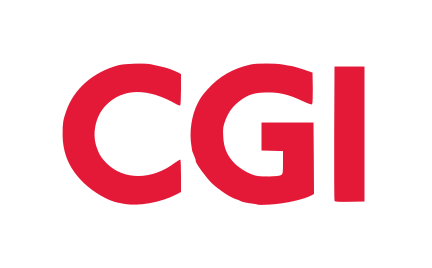 Fondée à Québec en 1976
CGI est un chef de file des services en technologies de l'information et en gestion des processus d'affaires. Jouissant d'un rayonnement mondial, CGI est une entreprise indépendante, gérée au Québec. Berceau de l'entreprise, l'unité d'affaires de Québec occupe une place importante sur la scène régionale. Son équipe de professionnels et d'experts est riche en compétences et en expérience.
Parmi nos clients
Notre bilan en matière de qualité d'exécution de nos mandats témoigne de l'excellence de nos services. Parmi nos clients, nous comptons : les ministères et organismes du gouvernement du Québec et du Canada, les compagnies d'assurances et de services financiers de la région métropolitaine de Québec et des entreprises de calibre international, dont Bombardier, qui bénéficie de nos services à même nos bureaux.
http://www.cgi.com/fr/cgi-quebec

Fondée en 2009, EGYDE est une firme unique au Québec qui se démarque par son modèle d'affaires et sa vision innovante en cybersécurité. Aujourd'hui, elle compte sur une équipe de plusieurs de spécialistes dans la grande région de Montréal et de Québec afin de répondre à la demande grandissante de sa clientèle. Ayant servi et accompagné au fil des années plusieurs organisations publiques et privées, il est clair que l'expertise d'EGYDE est indéniable ! Se concentrant uniquement sur la cybersécurité et ses enjeux actuels, elle offre depuis plus de 8 ans des services de pointe à ses clients dont notamment des services gérés en cybersécurité, des tests de sécurité, de la surveillance, de la réponse aux incidents et de l'optimisation de solutions spécialisées.

Innovation is at the core of what we do
When we started out in 1997, we knew that technology could break down barriers and broaden perspectives. Our very first IP-based video surveillance system was true to that belief. It gave customers more flexibility, scalability, and ease of use. It empowered our users to do more.
Life is better when things go smoothly
Today, we're still focused on delivering innovation that makes life work better. As the industry leader in IP-based security solutions, it's our aim to minimize the unknown. We build resilient, connected solutions that help businesses protect, understand, and enhance the world around them. Our solutions go beyond security. They provide operational insights that allow people to improve their business and master their environment.
Despite all efforts, it's difficult to put security details into business context fast enough to determine what impact they have on business continuity, personal data, intellectual property, and reputational damage. Until now.
RSA's business-driven security solutions help customers comprehensively and rapidly link security incidents with business context to respond effectively and protect what matters most. With award-winning solutions for rapid detection and response, user access control, consumer fraud protection, and business risk management, RSA customers can thrive in an uncertain, high-risk world. It's time for Business-Driven Security.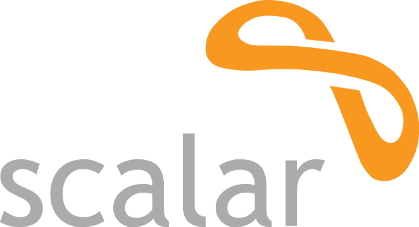 Scalar is Canada's leading IT solutions provider, focused on security, infrastructure, and cloud. Founded in 2004, Scalar is headquartered in Toronto, with offices in Montreal, Ottawa, London, Winnipeg, Calgary, Edmonton, and Vancouver. Scalar was recently named to CRN's 2017 Solution Provider 500 List and listed on the PROFIT 500 for the seventh year running. In addition, Scalar was deemed a major player in the IDC MarketScape for Canadian managed security service providers and ranked the #1 ICT security company on the 2014 -2017 editions of the Branham 300. For further details, visit www.scalar.ca or follow Scalar on Twitter, @scalardecisions.

Cylance's award-winning product, CylancePROTECT®, provides enterprise endpoint security, preventing advanced persistent threats and malware from executing. Our product doesn't require a cloud connection or frequent updates and uses a fraction of the system resources associated with antivirus and endpoint security software. CylancePROTECT is a radically different technological approach to cybersecurity that employs artificial intelligence to analyze the DNA of files before they execute. Visit www.cylance.com or call +1-877-973-3336 for more information.
SILVER Gardien Virtuel connaît actuellement la période de croissance la plus importante de son histoire. Plusieurs postes reliés à la sécurité de l'information sont disponibles et nous sommes donc à la recherche de talents dynamiques, débrouillards et passionnés de sécurité.
Gardien Virtuel, en affaires depuis 2003, offre des service conseils stratégiques en sécurité. Nos spécialistes effectuent des audits de sécurité, des enquêtes informatiques, de la surveillance de réseaux et beaucoup plus. Si vous pensez avoir ce qu'il faut pour nous aider à protéger l'information de nos clients de tous types de menaces informatiques, nous voulons vous parler! Apportez votre CV au kiosque de Gardien Virtuel du Hackfest ou envoyez-le directement au [email protected].

Trainings

HackerOne is the no.1 hacker-powered security provider, connecting organizations with the world's largest community of trusted hackers. More than 800 organizations, including The U.S. Department of Defense, General Motors, Intel, Uber, Twitter, GitHub, Nintendo, Lufthansa, Panasonic Avionics, Qualcomm, Square, Starbucks, and the CERT Coordination Center trust HackerOne to find critical software vulnerabilities before criminals can exploit them. HackerOne customers have resolved more than 50,000 vulnerabilities and awarded more than $18M in bug bounties. HackerOne is headquartered in San Francisco with offices in London, Seattle, Los Angeles and the Netherlands.

PentesterLab is a learning platform dedicated to the learning of Web Security. We provide well thought-out hands-on exercises to get you from zero to hero. Our exercises cover everything from really basic bugs to advanced vulnerabilities. You will have fun and we will help you in your learning!
Bugcrowd Party

Bugcrowd delivers the ultimate in security assessment for the enterprise. The pioneer and leader in crowdsourced security testing for the enterprise, Bugcrowd combines the power of more than 60,000 security researchers and its proprietary CrowdcontrolTM platform to surface critical software vulnerabilities, and level the cybersecurity playing field. Bugcrowd provides a range of public, private, and on-demand options that allow companies including Tesla Motors, Fiat-Chrysler, Mastercard, The Western Union Company, Pinterest, FitBit, Barracuda Networks, Atlassian and Jet.com to commission a customized security testing program to fit their specific needs. Based in San Francisco, Bugcrowd is backed by Blackbird Ventures, Costanoa Ventures, Industry Ventures, Paladin Capital Group, Rally Ventures and Salesforce Ventures.
Learn more at https://www.bugcrowd.com.
Happy Hour
Desjardins Group is the largest cooperative financial group in Canada, and one of the largest employers in the country. It offers a full range of financial products and services and is home to a wealth of expertise in property and casualty insurance, life and health insurance, wealth management, services for businesses of all sizes, securities brokerage, asset management, venture capital, and secure, leading-edge virtual access methods.
BAGS

30 years of information security innovation
For three decades, we have been pushing the limits of innovation in information security, having made it our central focus. Our product and service offering constitutes OKIOK's distinctive strength on a global scale and allows us to address the entirety of an organization's security governance and information protection needs. Secure file transfer and identity governance products, targeted and value-added professional services, as well as custom security solutions leverage our specialists' skills and expertise, allowing us to deliver nothing short of excellence.
Being at the cutting edge is at the heart of our DNA since our inception, whether it's in terms of developing new products, exploring new techniques or constantly renewing our skills. Our unique approach has also led us to export our know-how by evolving our methodologies in a structured and standardized manner, thus enabling our international partners to offer our penetration testing and our identity and access compliance services in their markets.
The extensive experience and creativity of our experts, as well as our mastery of industry best practices, make us your best ally in meeting your current and future business challenges in a secure manner and in addressing your compliance challenges relating to the various laws and regulations in effect.
Known as a global pioneer, OKIOK has been on a roll for thirty years…and doesn't plan on stopping anytime soon.
Merci beaucoup pour ta collaboration et bonne après-midi!
LANYARD

Sekcore Inc. offre une combinaison de services, d'outils et d'enseignement en matière de sécurité informatique. À partir d'une approche stratégique, Sekcore assiste les entreprises à protéger leur propriété intellectuelle ainsi que leurs biens face aux attaques électroniques.
Visibility

Fondée en 2007, Vumetric est une société indépendante spécialisée en cybersécurité. Avec plusieurs centaines de projets à notre actif et la récurrence des mandats confiés par nos clients, notre approche unique $
Que ce soit pour un projet de test d'intrusion, pour l'impartition de certaines de vos opérations de sécurité ou encore des services professionnels, nous simplifions les enjeux de cybersécurité et aidons les or$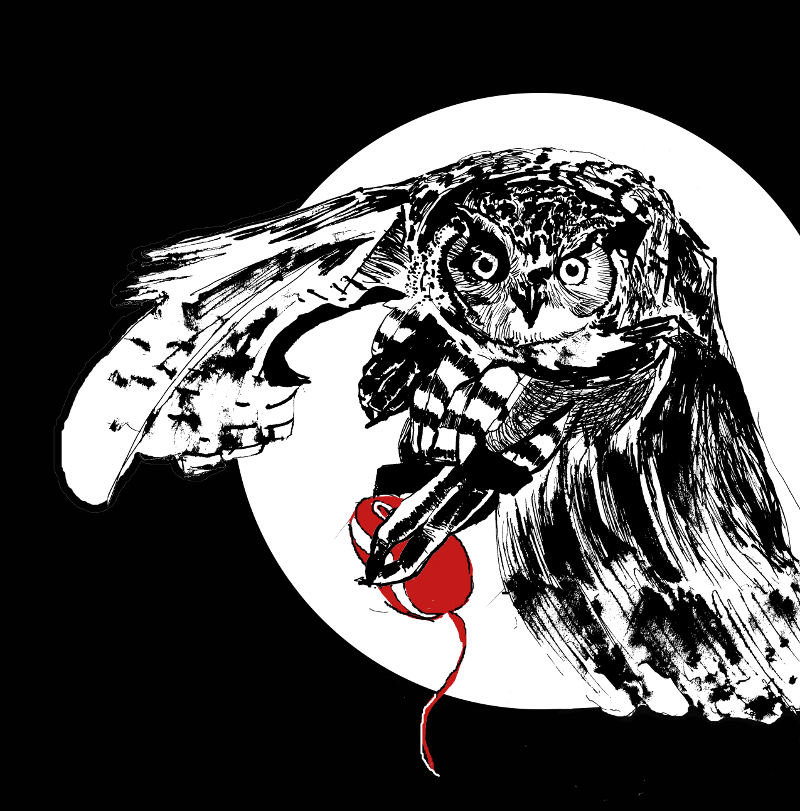 COFFEE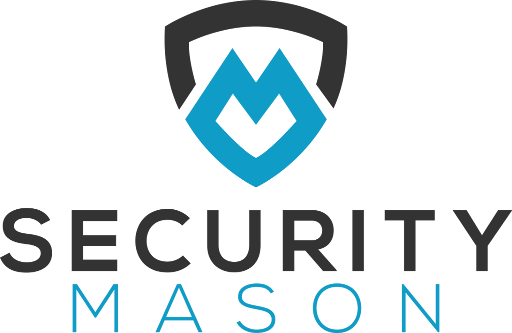 Security Mason provides Information Security consulting and Risk Advisory services, based out of Toronto, Canada. With 20 years of experience in IT/Information Security I have been exposed to many verticals such as Finance, Insurance, Sports, Legal, Healthcare and Education in which I advise clients across the multiple Information Security domains as it pertains to the unique needs and requirements for each industry.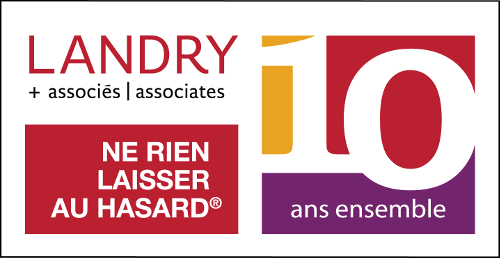 LANDRY et associés est un cabinet multidisciplinaire spécialisé dans la gestion du risque, de la performance et des technologies. Depuis sa création en 2008, LANDRY et associés a aidé les organisations à relever leurs défis en matière de cybersécurité. http://www.landryconsulting.com

LEGAL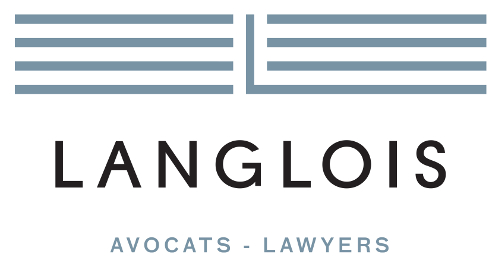 Langlois avocats est l'un des plus importants cabinets d'affaires de la province. Avec plus de 140 professionnels pratiquant dans les grandes régions de Montréal, de Québec et de Lévis. Ensemble, nous offrons une gamme complète de services juridiques de pointe dans des secteurs variés tels que le droit de la construction, l'énergie et l'environnement, les sciences de la vie, les technologies de l'information et des communications (TIC), la gouvernance et l'éthique, le litige civil et commercial, le droit du travail et de l'emploi, le droit immobilier, et le droit des affaires. Enfin, le cabinet figure au deuxième rang des meilleurs cabinets d'avocats québécois selon le classement de la revue Canadian Lawyer.
Restaurant