Platine / OR / Argent / Visibilité / Lanière / Café / Gadget / Restaurant / Association
PLATINE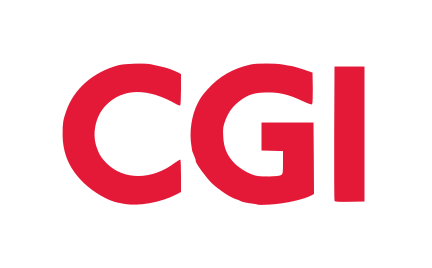 Fondée à Québec en 1976
CGI est un chef de file des services en technologies de l'information et en gestion des processus d'affaires. Jouissant d'un rayonnement mondial, CGI est une entreprise indépendante, gérée au Québec. Berceau de l'entreprise, l'unité d'affaires de Québec occupe une place importante sur la scène régionale. Son équipe de professionnels et d'experts est riche en compétences et en expérience.
Parmi nos clients
Notre bilan en matière de qualité d'exécution de nos mandats témoigne de l'excellence de nos services. Parmi nos clients, nous comptons : les ministères et organismes du gouvernement du Québec et du Canada, les compagnies d'assurances et de services financiers de la région métropolitaine de Québec et des entreprises de calibre international, dont Bombardier, qui bénéficie de nos services à même nos bureaux.
http://www.cgi.com/fr/cgi-quebec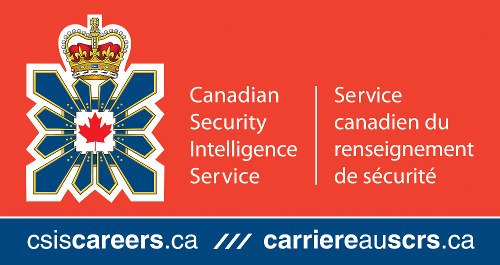 Canadian Security Intelligence Service (CSIS) is at the forefront of Canada's national security establishment, employing some of the country's most intelligent and capable men and women. The Service's role is to investigate threats, analyze information and produce intelligence. It then reports to, and advises, the Government of Canada to protect the country and its citizens. Key threats include terrorism, the proliferation of weapons of mass destruction, espionage, foreign interference and cyber-tampering affecting critical infrastructure. CSIS programs are proactive and pre-emptive.

Application security threats are evolving and accelerating. Companies don't have the time or resources to keep ahead of these advanced attack vectors often placing a company's customers, data and brand at risk.
At Security Compass, we have extensive cross industry knowledge, technical prowess, and have developed the right expert tools to predict, plan and prevent a security breach. We guide your team in building a customized security blueprint based on your industry, software development lifecycle, and business needs to cost-effectively mitigate these risks.
www.securitycompass.com @SecurityCompass
OR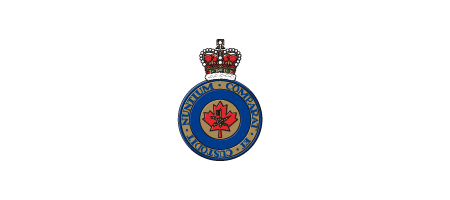 Le Centre de la sécurité des télécommunications (CST) se spécialise dans l'acquisition, l'analyse et la protection de l'information et peut compter sur un effectif d'élite déterminé à assurer la sécurité du Canada et des Canadiens.
Ce que nous faisons:
Nous acquérons du renseignement électromagnétique étranger.
Nous assurons la protection des réseaux électroniques du gouvernement du Canada.
Nous utilisons les plus récentes technologies pour élaborer et mettre en œuvre des solutions novatrices à des problèmes de toutes sortes.
À titre de l'un des meilleurs employeurs de la région de la capitale nationale pour 2013 et 2014, le CST offre des occasions de carrières palpitantes dans un environnement des plus stimulant où l'on trouve les technologies les plus évoluées.
Pouvez-vous garder un secret? Si c'est le cas, le CST veut vous rencontrer!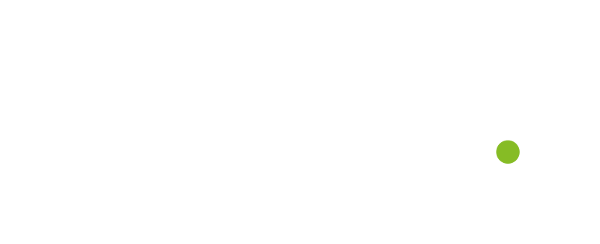 At Deloitte, we believe cyber confidence is possible. We consult with organizations to define their cybersecurity resiliency helping prevent, detect and respond to cyber-attacks. We call this approach being secure, vigilant and resilient.
Our team of certified global cybersecurity advisors understand the full global cyber landscape and how to navigate within it. With expertise across all industries, our advisors are both business and technology focused to ensure that limited budgets are spent on priority areas of cyber risk.
Understanding businesses' require nimble solutions, we offer a full suite of augmented cybersecurity solutions to meet business requirements and will help prioritize coverage based on risks to the business. We have one of the largest security services practice around the world, and our services range from cybersecurity advisory, solution implementation and integration, managed security services and incident response.

Une sécurité adaptée, intelligente et simple
En tant que leader international de la sécurité informatique, Trend Micro développe des solutions de sécurité innovantes qui rendent le monde plus sûr pour les entreprises et les particuliers échangeant des informations numériques. Forts de plus de 25 ans d'expérience, nous sommes reconnus comme leader sur le marché de la sécurité de serveur, de la sécurité cloud et de la sécurité de contenu pour petites entreprises.
La sécurité Trend Micro répond aux besoins de nos clients et partenaires. Nos solutions protègent les utilisateurs finaux sur tout type de dispositif, optimisent la sécurité des data centers modernes et sécurisent les réseaux face aux attaques ciblées. Nous fournissons une sécurité de premier plan pour les clients, serveurs et réseaux, ainsi qu'une protection basée sur le cloud stoppant les nouvelles menaces de manière plus rapide, détectant les failles de manière plus fiable et protégeant les données dans les environnements physiques, virtuels et cloud.
Notre sécurité s'appuie sur les renseignements sur les menaces collectés à l'échelle mondiale par Trend Micro™ Smart Protection Network™, ainsi que sur l'expertise de plus de 1 200 spécialistes de la sécurité dans le monde.
ARGENT Gardien Virtuel connaît actuellement la période de croissance la plus importante de son histoire. Plusieurs postes reliés à la sécurité de l'information sont disponibles et nous sommes donc à la recherche de talents dynamiques, débrouillards et passionnés de sécurité.
Gardien Virtuel, en affaires depuis 2003, offre des service conseils stratégiques en sécurité. Nos spécialistes effectuent des audits de sécurité, des enquêtes informatiques, de la surveillance de réseaux et beaucoup plus. Si vous pensez avoir ce qu'il faut pour nous aider à protéger l'information de nos clients de tous types de menaces informatiques, nous voulons vous parler! Apportez votre CV au kiosque de Gardien Virtuel du Hackfest ou envoyez-le directement au rh@gardienvirtuel.ca.

Since 2002, Security Innovation has been the trusted partner for cybersecurity risk analysis and mitigation for the world's leading companies, including Microsoft, Sony, GM, Disney and Dell. Recognized as a Leader in the Gartner Magic Quadrant for Security Awareness Computer-Based Training for the second year in a row, Security Innovation is dedicated to securing and protecting sensitive data in the most challenging environments - automobiles, desktops, web applications, mobile devices and in the cloud.
Security Innovation is privately held and headquartered in Wilmington, MA USA. For more information, visit www.securityinnovation.com.
VISIBILITÉ

LANDRY et associés est un cabinet multidisciplinaire spécialisé dans la gestion du risque, de la performance et des technologies. Depuis sa création en 2008, LANDRY et associés a aidé les organisations à relever leurs défis en matière de cybersécurité. http://www.landryconsulting.com

MindGeek is a leading multinational company with one of the strongest portfolios of quality branded entertainment and content delivered across all media platforms. The company has spent over a decade harnessing the strength of its technological capabilities to deliver on its promise of scalability, brand building, and innovation for an optimal customer experience. We are continually on the search for talented professionals to join our team. Lean more at mindgeek.com

Security is a top priority at Pornhub. We love to work with skilled security researchers to improve the security of our service. If you believe you've found a security bug in the services listed in our scope, we will be happy to work with you to resolve the issue promptly and ensure you are fairly rewarded for your discovery.
Submit your bugs at: https://hackerone.com/pornhub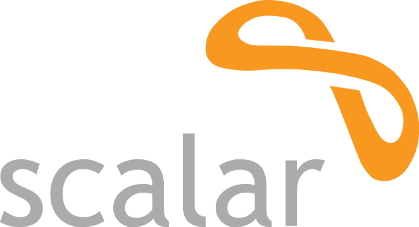 Scalar is Canada's leading IT solutions integrator, focused on security, infrastructure, and cloud. Founded in 2004, Scalar is headquartered in Toronto, with offices in Montreal, Ottawa, London, Winnipeg, Calgary, Edmonton, and Vancouver. Scalar was recently named to the CRN Fast Growth Top 150 List and listed on the PROFIT 500 for the sixth year running. In addition, Scalar was deemed a major player in the IDC MarketScape for Canadian managed security service providers and ranked the #1 ICT security company on the 2014 and 2015 editions of the Branham 300. For further details, visit www.scalar.ca or follow Scalar on Twitter, @scalardecisions.
LANIÈRE

Sekcore Inc. offre une combinaison de services, d'outils et d'enseignement en matière de sécurité informatique. À partir d'une approche stratégique, Sekcore assiste les entreprises à protéger leur propriété intellectuelle ainsi que leurs biens face aux attaques électroniques.
CAFÉ

30 ans d'innovation en sécurité de l'information
Depuis trois décennies, nous repoussons les limites de l'innovation en sécurité de l'information, ayant fait de celle-ci notre unique cheval de bataille. Notre offre composée de produits et services constitue la force distinctive d'OKIOK à l'échelle mondiale et permet d'aborder l'ensemble des besoins des organisations en matière de gouvernance et protection de l'information. De nos produits de transfert de fichiers sécurisé et de gouvernance des identités à nos services professionnels ciblés à grande valeur ajoutée, en passant par nos solutions sur mesure mettant à profit les talents et les expertises de nos spécialistes, nous prônons rien de moins que l'excellence.
L'avant-garde est au cœur de notre ADN depuis nos tout débuts, qu'il soit question de développer de nouveaux produits, de rechercher de nouvelles façons de faire ou de renouveler constamment nos compétences. Notre approche unique nous a d'ailleurs amenés à exporter notre savoir-faire en faisant évoluer nos méthodologies de manière structurée et normalisée, afin de permettre à nos partenaires internationaux d'offrir nos services de tests d'intrusion et de conformité des identités et des accès dans leurs marchés.
La maîtrise des meilleures pratiques de l'industrie, combinée à l'expérience approfondie et la créativité de nos experts, font de nous votre meilleur allié pour faire face à vos défis d'affaires actuels et futurs de manière sécurisée et pour répondre à vos enjeux de conformité en lien avec les différentes lois et règlementations en vigueur.
Faisant figure de pionnière mondiale, OKIOK est sur une lancée depuis trente ans… et ne compte pas s'arrêter de sitôt.
GADGET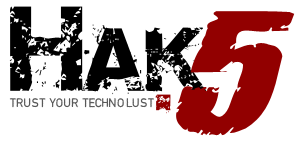 Beginning in 2005 as the self-titled podcast, Hak5 is the flagship show of the network. The weekly award winning show airs on YouTube and syndicates via Discovery Digital Networks (formerly Revision3) covering everything from open source software and network infrastructure to penetration testing. Hak5 is complimented by sister shows HakTip, ThreatWire, Metasploit Minute and TekThing.

San Francisco–based No Starch Press has published the finest in geek entertainment since 1994, covering topics like LEGO, hacking, science, math, and programming for all ages. Our best-selling security titles include Practical Malware Analysis, Black Hat Python, and Hacking: The Art of Exploitation. Our titles have personality, our authors are passionate, and our books tackle topics that people care about.
Visit http://www.nostarch.com for a complete catalog.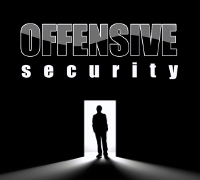 With over 145years of security and penetration testing services and an active record in locating and finding vulnerabilities in major software, we are dedicated to helping companies become more secure. Our clients include several "Fortune 500″ companies and various US Government agencies, all which enjoy the highest standards in Penetration Testing services and cyber security. With ample experience in networking security, wireless security, blackbox testing, physical security and social engineering our team is your full service security provider. Contact us today for a professional assessment of your network security. http://www.offensive-security.com/

Are you ready for your Défi-Évasion?
60 minutes and 3 thematic rooms
More than 30 codes and enigmas to decode and decrypt
Will you be able to escape?
Restaurant participant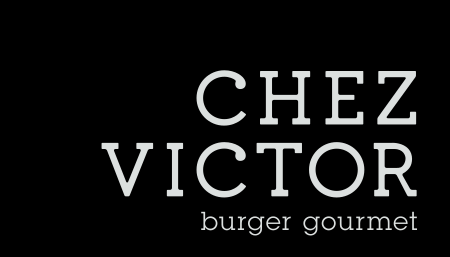 Association / Événement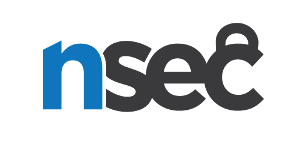 NorthSec est une compétition de sécurité appliquée (souvent appelé CTF / Capture The Flag), où 20 équipes de 8 personnes sont en concurrence pour obtenir le plus de points (gain en capturant des drapeaux). Ces drapeaux sont typiquement des messages secrets caché à l'intérieur d'un défi. Les défis sont organisés dans différents type d'épreuves (reverse engineering binaire, le réseau, la criminalistique de données, matériel / rétro-ingénierie électronique et plus …).