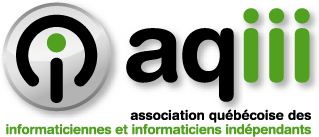 AQIII (the Quebec Association of IT Freelancers) contains more than 1,500 experienced independent IT contractors and is the only association dedicated to IT freelancers. The Association facilitates the availability of IT mandates for its membership, networking, the sharing of information between IT consultants and access to discounts with specific suppliers.
Are you looking for an IT consultant ? Discover the various services offered by AQIII to recruiters.

Fondée en 1981, sous le nom de l'ASI, l'ASIMM a changé de nom légal en 1985. En tant qu'association à but non lucratif, elle réunit aujourd'hui plus de 210 membres professionnels provenant de plusieurs domaines d'activités différents. Tous ces membres ont cependant un point en commun: la sécurité de l'information représente un intérêt certain pour eux. On y retrouve des spécialistes en sécurité, des informaticiens, des policiers, des vérificateurs et des gestionnaires du milieu privé et public. http://www.asimm.org


A college built on innovation and success.
Created in 1967, Cégep de Sainte-Foy was the successor tosuccède à l'Académie de Québec, founded in 1862 by Christian School priests. For 40 years, Cégep Sainte-­Foy has been reputable for its excellent training and competent professors and staff. The success of students in an environment of dynamic, human life is at the heart of our values. Each year, over 8000 students frequently visit. Situated in the heart of the educational Quebec City, this college has the advantage of being in an ideal geographic location for students. http://www.cegep-ste-foy.qc.ca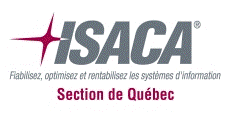 The Quebec Chapter of the Association of Professionals in System Audit and Control L'Association des professionnels de la vérification et du contrôle des systèmes d'information ­Section de Québec (ISACA-Québec) has been active in the province since 1984. It is a non­profit organization affiliated with the l'Information System Audit and Control Association® (ISACA®) with a mission to promote the professional development of its members and organizations in the fields of: ­
IT governance
Information Security
Information Technology Auditing


En tant que Forum permanent de la sécurité de l'information et de la gestion du risque, ISSA Québec regroupe des membres professionnels issus de tous les domaines utilisant des systèmes d'information, sur tous les supports et dans toutes leurs applications: domaines institutionnel, financier, gouvernemental, corporatif, etc. Sous la bannière du partenariat et de l'innovation, ISSA Québec est un organisme rassembleur et sans frontières sectorielles, oeuvrant pour le mieux-être de ses membres et de la collectivité. Plus d'informatios:
ISSA chapitre de Québec
Kioptrix c'est notre point de vue et nos idées concernant la sécurité informatique. Nous tentons ici d'apporter des informations utiles aux sujets des différents problèmes et failles trouvés au travers du temps. Il est impératif de se tenir informer non pas pour faire peur mais plutôt éveiller la conscience des gens et éliminer les idées préconçues concernant les méthodes de protection utilisées. Nous espérons vous apporter du contenu qui saura vous satisfaire et vous éclairer.
http://www.kioptrix.com
![OWASPqc](/images/partenaires/owasp-qc.png) ![OWASPmtl](/images/partenaires/owasp-mtl.png) Les rencontres OWASP sont ouvertes à tous et gratuites. Nous encourageons l'échange informel sur tous sujets relatifs à la sécurité applicative. Toute personne intéressée par la sécurité applicative est la bienvenue aux rencontres.
Mantor is an organization that specializes in informations security. We provide consultation, infrastructure, and application development for clients who are concerned with security issues. Ultimately, our objective is to integrate security where it is most profitable and efficient: core values of our entreprise.
http://www.Mantor.org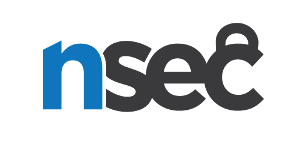 NorthSec is a computer and network security competition (often called CTF / Capture The Flag) where approximately 20 teams of 8 people compete to get the most points (gain by capturing flags). Those flags are typically secret message hidden inside of a challenge. Challenges are organized in different racks (binary reverse engineering, network, data forensics, hardware / electronic reverse engineering and more…).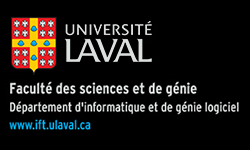 We provide detailed training by 22 professors and numerous partners in the industry to nearly 1000 students each year. Each year, our students work in large­scale projects and have nearly an 100%placement rate in over 150 internships. Our expertise is recognized in the field of IT security, training programs, and wide range of research projects. With this recognized dynamism, the Department of Information Technology and Software Engineering is proud and honoured to be a partner in the Hackfest team. http://www.ift.ulaval.ca



The IT department consists of 20 professors in advanced fields involving numerous partners, education programs that alternate between studies and internships/co­op, a masters program in IT offered in collaboration withand continuing studies at the post­graduate level provided by the Centre of Trainingin Information Technology. Given that our mission is to promote IT security at the university and collegelevel, we are proud to be partners of the Hackfest Team.

Département d'informatique

Founded in 1996, ZATAZ is a francophone magazine providing news on cybercrime, internet privacy. For almost 15 years, a database of 100,000 news has been dedicated to pirating, hacker,s viruses, and data leakages. http://www.zataz.com